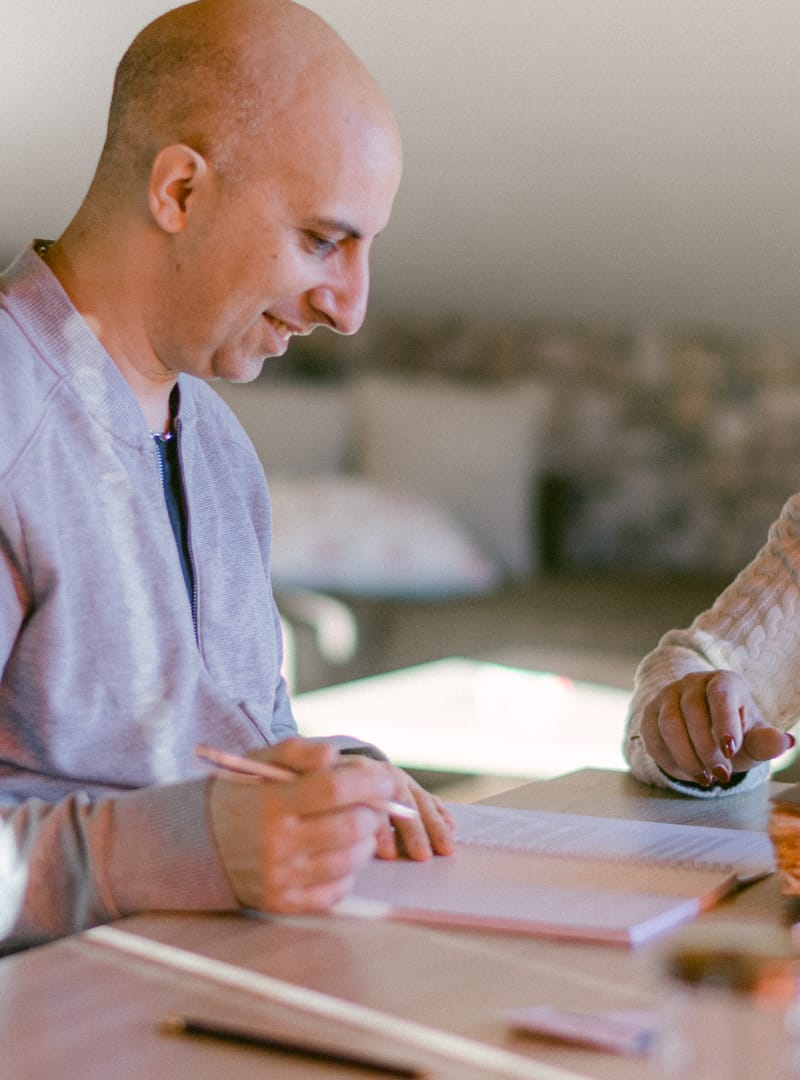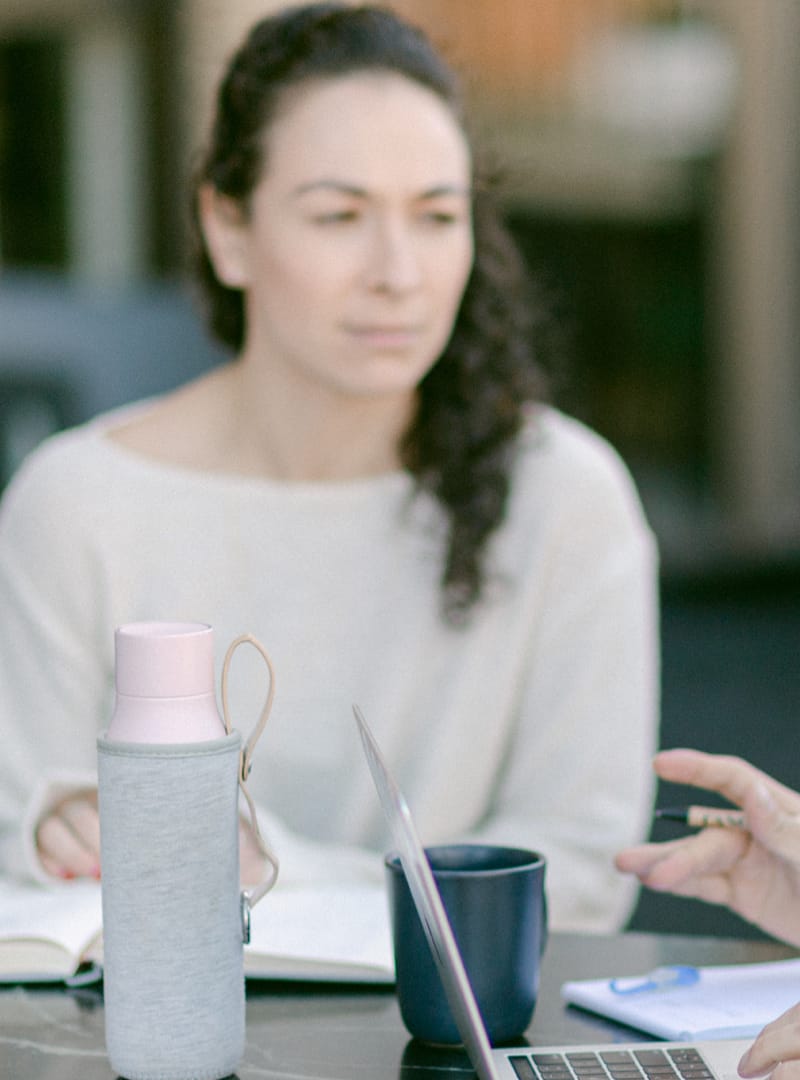 There are a multiple paths to building your website. One is to find,train and retain a volunteer.
Another is to hire a professional if you want to grow.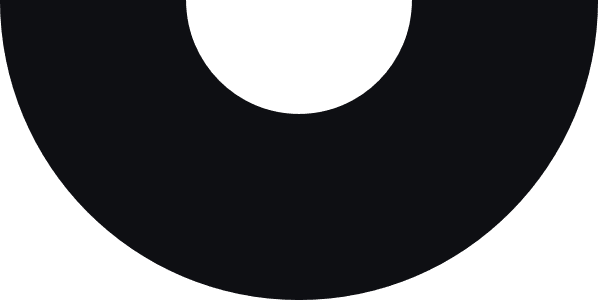 Watch Jason Weed discuss what it takes to build a successful website.
Baby Step 1: Engage with a trusted professional
Finding a person or small agency who will shoot you straight. They look out for your best interest and don't take you to the cleaners.
Volunteers can be tricky. You have to find them, train them and retain them. That in itself is a job.
We don't recommend using volunteers because we've found that, as well intentioned as people are, things of this nature fall through the cracks and don't get done or don't get done very well.
Remember, you get what you pay for.
Baby Step 2: Find a solid hosting provider
Hosting providers are not created equal.
You need to find a hosting provider that has:
great customer service,
speedy website options,
great uptime reliability and
cost effective hosting.
Hosting factors
customer service
look for managed VPS plans

for both speedy websites as well as high uptime reliability
Things to avoid
shared hosting – yes, it's slightly cheaper, but they are slower and are not nearly as reliable
3rd party sites – these don't save [much] money, they're much more restrictive, it's not [much] easier (like they claim), it won't grow your business as quickly
Baby Step 3: Do user research
If you already have a website hopefully you are collecting analytics.
Check on the following:
where your users are coming from,
what devices they are using, and
what social media channels they are on?
Focus on your analytics to mine this data.
You'll also want to run a competitor analysis to see how others are building (or not) their websites.
Finally, you'll want to chat with your prospective clients to find what they need to make a purposeful decision to choose you over someone else.
Baby Step 4: Organize your website
What pages do you need on your website?
What words will you use in your navigation?
How will you organize your website?
You'll need to organize your website in such a way that will help your prospective clients make an informed decision and feel good about it.
This is key to helping them move from a prospect to a paying customer.
Baby Step 5: Focus on content
Create a Brand Book
Brand Guidelines
Really, having branding guidelines comes down to one thing – giving your audience a consistent, positive experience to build loyalty and trust.
Your brand guidelines will help you more effectively communicate with your prospective clients.
Logos
Your logo is one of your most recognizable key identifiers and should be used strategically throughout all marketing efforts.
We'll make sure you're using it in all the right places and that it's the approved version set up in your Brand Guidelines.
When you're consistent you'll help build loyalty and trust with your prospective clients.
Colors
What color is UPS? What color is Google? What color is Pizza Hut?
Color can make a significant impact on perceptions of your business, ministry or Christian school.
Being consistent with your color usage across your website and other branding materials continues to build loyalty and trust with your prospective clients.
Typography
The fonts you use help tie the rest of your Branding Guidelines together.
You'll want to stay consistent on your letterhead, cards, website and all the rest of your marketing collateral to build loyalty and trust with your prospective clients. We'll help you make that happen.
Search Engine Optimization (SEO)
Look into SEO and, more specifically, local SEO options.
You want your website to rank well for prospective clients in your area.
Social media
What social media platforms do your prospective clients use? Be sure to be on those platforms to grow your brand and communication with current clients too.
Baby Step 6: 
Put long term essentials in place
SSL certificate
Google and other search engines have begun using this as a "quality" identifier and will rank your website higher if your site uses an SSL certificate.
Whether you have an online store or not, customers notice the little green or red indicator next to your domain name in the browser bar.
Which of the sites below would you want to do business with?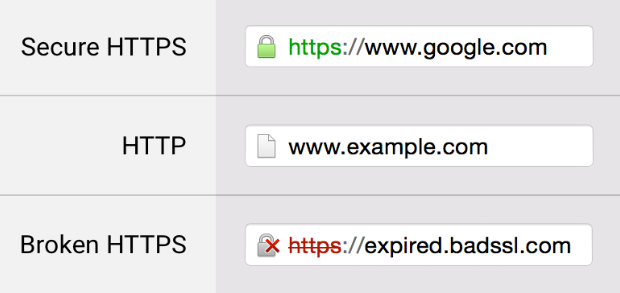 The one with the green lock of course!
Preventative maintenance
Just like your car or computer operating system, your website needs regular maintenance to remain healthy, secure, quick and usable.
Your website should be updated at least once per month and often times, once per week.
Offsite backups
Offsite backups are important and yet easy to forget. What happens if a server fails or your website is hacked or a mistake is made? The quickest most reliable way to get everything back to the way it was is to have a reliable backup.
Offsite backups should be automated to download your website database and website files from your server on a regular basis.
Offsite backups should include WordPress core files, plugin files, theme files, and photos.
Baby Step 7: 
Monitor your progress
How will you know if you've been successful?
Be sure to have the following monitors in place to track your progress:
uptime monitor
speed & performance monitor
local SEO monitor
security monitor
link check monitor
analytics monitor
mobile rankings monitor