We want to hear from you so we can understand what problem(s) you're needing to solve with a website and local SEO.
Items we'll cover
company name
domain name(s)
if this is a primary business for you or more of a hobby
who are your competitors
how fast you want your website to be
will you need a Google Business Profile
will you need someone to update the website
will you need custom email addresses
what designs you like and dislike
The more we can uncover in this first phone call the better prepared we'll be for your video call.
We'll walk through our Build a Quote page with you to cover all the basic and advanced features you may need based on our initial phone call.
We'll explain each item so you can be sure to make the best decision for you and your business or ministry.
After you've decided which features you want your website to have, we'll put together a proposal and send it to you for your inspection.
Read it. Seriously. This is what we've understood you to need, so if we missed something or got something wrong we'd like to know about it.
Sure, we can make changes down the road, but it's nice to be on the same page before we get started on your project.
After you've signed the proposal we'll send you an invoice for your good faith payment so we can begin making purchases and working towards your custom solution. 
It usually takes 1 – 4 weeks to get a draft back to you. If you have a simple, small site, it may only take a week. For those with more complex websites it may be a month before we're able to show you results.
Rest assured, we're working hard behind the scenes, doing research, and giving you a top-tier option to help your business FLY.
It's during this time we'll be putting in the hours, getting your website up and running with the design of your choice. We'll also be setting up your local SEO and pushing your business details to top-tier online directories and aggregators so more customers come to your website and ultimately choose you as their source of business.
Most times, we get it right on the first try. However, sometimes we need to go back and make some revisions before you'll be completely happy.
We encourage you to give us feedback so you're entirely satisfied with the results.
Once you've approved the final design we'll send you the final invoice for the set up. We'll send a separate invoice for your first year of service pro-rated for the month that your annual billing will come due.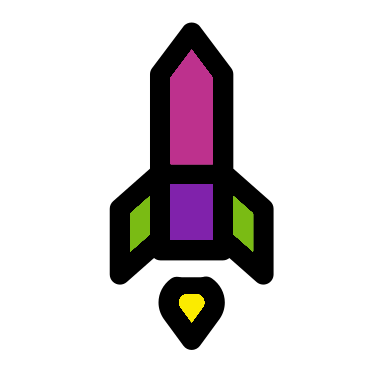 Once you've approved the final product we'll launch your new website and local SEO (if needed).
If you purchased quarterly or annual progress reports we'll be in touch to give you your report as soon as the data is available.
FAQ
Frequently Asked Questions
I need to update my website, what will it cost?
You have a couple of options.
One, we'll train you to do it to keep your costs at $0.
Or two, we have an Editor Rate of $40/hour. Send your changes to our editor@ address and we'll get right on it.
How can I upgrade or downgrade my plan?
If you'd like to upgrade or downgrade a portion or all of your plan just send an email to our office@ address to get started.
When will I be billed?
Annual Plans
Your annual plan is prorated through the month of your choice. You can also choose to be billed monthly, however, the annual payment plans represent a savings of approximately 20% off the monthly payment plan.
Monthly Editing
We offer an Editor Rate of $40/hour. Any work done in a given month will be billed on the last day of that month and will be due in 15 days.
What forms of payment do you accept?
We accept checks, ACH, and credit card (3% fee applies) payments.
What happens when I reach a data limit?
All plans come with unlimited bandwidth and unlimited traffic so there are no data limits to worry about. Huzzah!
How secure is my payment info?
We don't collect payment info. If you send a check, it is destroyed after the funds have been verified.