everything we do packs a punch
We partner with Christian schools because we know the value of a Christian education.
We only sell services which help grow your enrollment.
STEWARDSHIP DIGITAL SERVICES
All-in-One Website Services
An all-in-one website service from people you trust. Let us focus on the technical details so you can focus on growing your enrollment.
Digital Strategy
Brand Identity
Design and Development
User Experience
LMS Distance Learning Services
G Suite for Education offers multiple products, including Google Classroom which provides your school with an LMS to meet your distance learning needs.
G Suite for Education Initial Setup
G Suite for Education "Mid-Stream" Management
Teacher and Staff Training
Ongoing Management Support
All-in-one
Website

Services
Digital Strategy
Digital strategy has many facets. Don't worry, we'll focus on just a key few to get your enrollment growing.
Digital Marketing
Digital marketing typically refers to pay-per-click on search engine results pages and digital ads on social networks.
We help you figure out how best to market to your prospective parents.
Social Media Channel Plans
Recent trends in social media dictate that these platforms may not be what they used to when it comes to growing your audience.
However, social media is still a great way to engage with your audience to ensure they get help when needed.
We help you create and execute your social media plan to engage and delight your audience.
Search Optimization (including local SEO)
There are many things which go into optimizing your website for search engines, including local results.
speed
relevant and easy to read content
submission to local online directories
online directory accuracy verification
reputation monitoring & management
The list is quite extensive. We take care of you so you don't have to sweat the details.
Email Marketing
Email is still one of the best ways to reach your prospective parents. Do you have an email list? No? We'll help get you started.
Already have your list? Great! We'll work together on creating hand-crafted, beautiful emails that will be on Brand to draw in your prospective parents.
Brand Identity
You never get a second chance to make a first impression. We make sure your best foot is always forward.
Brand Guidelines
Really, having branding guidelines comes down to one thing – giving your audience a consistent, positive experience to build loyalty and trust.
Your brand guidelines will help you more effectively communicate with your prospective parents.
Logos
Your logo is one of your most recognizable key identifiers and should be used strategically throughout all marketing efforts.
We'll make sure you're using it in all the right places and that it's the approved version set up in your Brand Guidelines.
When you're consistent you'll help build loyalty and trust with your prospective parents.
Colors
What color is UPS? What color is Google? What color is Pizza Hut? 
Color can make a significant impact on perceptions of your school. 
Being consistent with your color usage across your website and other branding materials continues to build loyalty and trust with your prospective parents.
Typography
The fonts you use help tie the rest of your Branding Guidelines together.
You'll want to stay consistent on your letterhead, cards, website and all the rest of your marketing collateral to build loyalty and trust with your prospective parents. We'll help you make that happen.
Design & Development
Don't build your house on the sand. Don't build it to near the shore. Build it on something that will last.
Design
We implement your branding guidelines across all your marketing collateral to ensure all your prospective parents see your good side.
Web Development
We make sure your website is reliable, secure and speedy.
But, just in case, we also continuously scan your website for security loopholes and malware.
Hosting Solutions
Google likes speed. The faster your website the better, which is why we spend copious amounts of time tweaking your server for maximum potential.
Google also likes uptime. We track website uptime to make sure your front door is always open.
SSL Certificates
Google and other search engines have begun using this as a "quality" identifier and will rank your website higher if your site uses an SSL certificate.
Whether you have an online store or not, customers notice the little green or red indicator next to your domain name in the browser bar.
User Experience
Gain insight from your competitors and your users. Then build the right solution in the right way.
Content Strategy
Use content strategy to bring new ideas to light quickly, drop bad ideas even quicker and to find consensus on how to move forward with marketing.
Content Marketing
Use well written, easy to understand content to show off your knowledge and wisdom to prospective parents.
This helps sell your faculty and institution to parents looking for a full-featured institution.
Information Architecture
We'll help organize your website in such a way that will help your prospective parents make an informed decision and feel good about it.
This is key to helping them move from a prospect to a paying customer.
User Research & Analytics
Don't waste time creating something that no one wants. Use research and analytics on your old website to help launch your new one.
Usability Testing
Usability testing shows you exactly where your website is failing your prospective parents. It's also fast and cheap. So, there's no excuse for skipping this extremely valuable step.
What is
G Suite for Education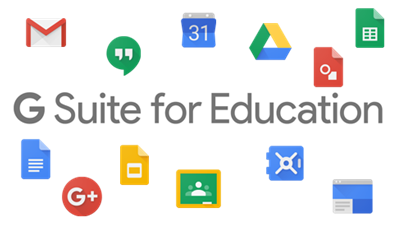 What is G Suite for Education?
G Suite for Education products include:
Gmail

Classroom

Calendar
Drive and more!
G Suite for Education products are compliant with:
FERPA (Family Educational Rights and Privacy Act)
The Software & Information Industry Association
COPPA (Children's Online Privacy Protection Act of 1998)
Student Privacy Pledge introduced by the Future of Privacy Forum (FPF)
ISO/IEC 27018:2014 (Data standards)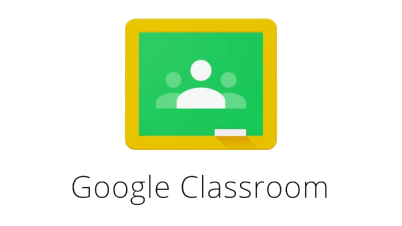 What is Google Classroom?
Google Classroom gives teachers the ability to create assignments, manage those assignments and grade those assignments.
Like all G Suite products Classroom works across all devices, mobile and desktop, as well as both Android and iOS systems.
Copy previous assignments to other classes
Give and receive feedback with students
Assign and grade coursework securely
Facilitate classroom discussions
Organize classroom materials and resources
Manage and view guardians, students, and co-teachers on the People page
LMS
DISTANCE LEARNING

management SERVICES
Initial Setup
G Suite for Education offers best-in-class productivity tools built for teaching and learning.
Google's G Suite for Education is and will remain free for schools.
G Suite for Education is a free product from Google.
Our LMS management solution saves you from finding, training, and retaining a volunteer or wrangling your most tech-savvy staff member or teacher into configuring and managing G Suite for Education. 
We do ask that you have a single point of contact to funnel initial questions through in order to keep your costs even lower.
Ongoing Support
Like any complex solution, you're going to need someone to help manage it.
We offer long-term LMS distance learning management support for G Suite for Education.
Partner with us to support the use of G Suite for Education for your school.
Teacher and Staff Training

User and Email Management

Compliance Support
Already have G Suite for Education and need help managing it? We can jump in "mid-stream" to support your staff, faculty and students.